Penrose Condo By Hong Leong & CDL
Last Updated: 

2nd December 2023
Latest Update: WE ARE 100% SOLD OUT!
Kindly leave down your contact if you are keen on any sub-sale units.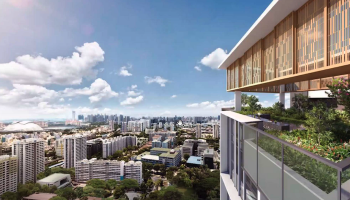 FOR BUYER => Register Your Interest on Sub-Sale Unit
FOR SELLER => I am an Owner. I am Keen to Sub-sale My Unit.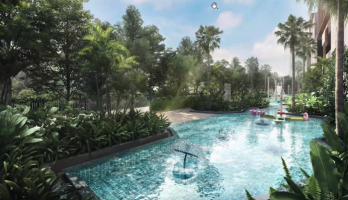 Penrose condo (formerly known as Sims Villa) is jointly developed by Hong Leong Holdings Limited (HLHL) and City Developments Limited (CDL). HLHL was founded in 1968 and had since launched over 100 residential developments and 8 commercial developments. Hong Leong also runs a financial company called Hong Leong Finance, which is the biggest financial company offering various financial products for both SMS and retail. CDL is one of the top two public listed property developer in Singapore with plenty of foothold worldwide. Throughout their 5 over decades of history, CDL has developed more than forty three thousands homes and owns more than 18 million sq ft of commercial space worldwide.
Their previous joint track records consists of Coco Palms, Commonwealth Towers, St. Regis Residences, The Inflora, Meyerise, the recent Midwood at Hillview and many more. Penrose's tenure is 99 years-leasehold, with unit types ranging from 1-bedroom (size ranging from 474 to 517 sq ft) to 4-bedroom (size ranging from 1389 to 1399 sq ft) with a total unit of 566. It is located along Sims Drive.
Penrose pricing starts from $788k for a one-bedroom unit, as formally announced by the developers.
Note: As of 19/04/2022, Penrose is already 100% SOLD. Thank you everyone for your strong interest and support in this development. You can also check out Piccadilly Grand, which is a joint venture with MCL Land and will be launched in late Apr 2023. You can also consider Canninghill Piers, which is the best selling mixed development project in year 2021.
Location of Penrose is definitely the top edge over other developments. Located in the tranquil community at Sims Drive, under the Aljunied URA Master Plan, it just takes you 5 minutes to set off to Penrose condo from Aljunied MRT Station (EW9).
For future residents of Penrose Singapore, commuting are easy as you can travel via Aljunied Road, Nicoll Highway, Pan Island Expressway (PIE) and Kallang-Paya Lebar Expressway (KPE). You can find a rich variety of community features including plenty of nearby shopping experiences, our uniquely Singapore heritage and traditional local hawkers etc. Paya Lebar Quarter, the sub-regional center located at Paya Lebar with Grade-A office towers and a retail mall with cineplexes, is just 1 MRT station ride away.
Furthermore, it takes you around 20 minutes to get to Downtown by MRT or driving. White collars working in the Marina Bay Financial Centere (MBFC) or Central Business District (CBD) should have no worries for daily commute between home and workplace. The balance of hectic city and tranquil neighborhood pace is what we long to have.
All future proud owners of Penrose condo is able to explore the surrounding amenities using Penrose condo location map.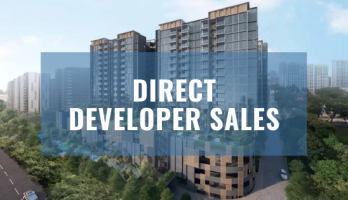 For securing your Penrose Showflat appointment, kindly register your contact via our official website. Alternatively, you can call our sales hotline at before going down to our majestic showroom. Periodically, Penrose condo showflat will be closed occasionally due to monthly maintenance work. The developers will also their own private events which are not opened to the public. Therefore all potential interested parties are highly encourage to reserve an appointment with us via to avoid any inconvenience or disappointment.
For interested parties who had already secured an online appointment with us, rest assured that we will reach out to you via phone call within an hour time to confirm your appointment. In addition, you are guaranteed to be able to secure our best possible Direct Developer Price. There is strictly NO COMMISSION payable by you.
Once the VVIP Preview is over, all our existing balance units available are solely based on first-come-first-purchase basis. In any case a unit reservation is required before the appointment, it will be based on a maximum holding period of 2 hours only, subject to Developer's approval.
Lastly, all prices indicated in our website are subject to change without further notice to avoid any unnecessary misunderstanding.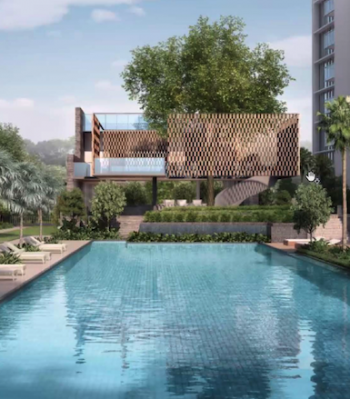 Penrose Singapore is developed by both Hong Leong and City Developments. With just 400m from Aljunied MRT, which is around 5 to 6 minutes' walk, its supreme location under Marine Parade and Geylang URA planning area is all buyers' heavy favorite.
Penrose is located at Sims Drive, Singapore. It is going to provide you with 566 efficiently designed apartment on a site with around 16,000 square metres. The lease tenure is 99-year leasehold. There are various unit types ranging from 1-bedroom to 4-bedroom types for you to choose from. There is also a child care centre within the condo that will provide great convenience to those working parents residing in Penrose. The child care centre is open to the public too.
Not only does Penrose condo provide you with supreme location and connectivity with Downtown, it is also surrounded by a rich variety of amenities and schools for you and your kids, making your dream come true.
Apart from convenient commuting and plenty of surrounding amenities, Penrose also takes your kids in account. There are famous and highly recognized schools in the vicinity. This includes Geylang Methodist School, Nexus International School and James Cook University, Kong Hwa School, Bendemeer Primary School, Cedar Primary School et cetera.
All potential buyers and investors can browse and download both Penrose E-Brochure and Penrose Floor Plan here.
Unique Selling Points of Penrose
 Conveniently located along Sims Drive, the city fringe of Singapore, with plenty of amenities such as Wet Market and Hawker Center less than 5-minute walk away. Penrose (formerly known as Sims Villa) is approximately six-minute walk to Aljunied MRT station, and is one stop away from Paya Lebar MRT station (EW8/CC9), which is an interchange connecting to Circle Line of Singapore and a new regional centre which is part of the decentralization effort from the authority to bring jobs closer to home.
6 MRT stop to Marina Bay MRT, 4 MRT stop to Promenade MRT, 5 MRT stop to Raffles Place MRT and 1 MRT stop Paya Lebar Sub Regional Centre.
Child care centre to bring convenience to the residents of Penrose condo and neighborhood, with low monthly maintenance fee.
With its close proximity to Central Business District and Marina Bay Financial Center, it will only takes a 12-minute ride to commute between Penrose and the financial district with easy linkage to major expressway such as Pan-Island Expressway (PIE), Marine Coastal Expressway (MCE) and East Coast Parkway (ECP).
Great catchment of tenants whom are working at either Paya Lebar Quarter's Grade A office or downtown financial district, hence creating huge rental demand which will highly enhance the future potential selling price of Penrose.
Spoil for choice with numerous malls within the vicinity of Penrose such as PLQ Mall, Kinex, Kallang Wave Mall and Kallang Leisure Park to suit your daily lifestyle needs.
Aljunied has been identified as the future education hub, with both James Cook University and the recently completed Nexus International School located just less than 1-kilometer away from Penrose condo, which has a student population of 3500 and 2000 respectively. With such close proximity, this new development will be able to draw great rental demand from expatriate community in the near future.
By 2030, Paya Lebar Air Base will be relocated, hence freeing up 800 hectares of land for future homes, parks, factories and offices. Residents at Penrose will be able to witness the massive future transformations of Paya Lebar Air Base, with approximately 60,000 to 80,000 homes to be built in the near future, hence riding on the potential high capital appreciation within the district and precinct.